Rosés of Provence
The reputation of Provence rosés is unrivalled. The production of these wines—symbols of summer, refreshment, pleasure and conviviality—represent over 88% of the total production of Provence vineyards. Discover our selection of handsome rosés from the appellations of Bandol, Bellet, Cotes de Provence, and appreciate their finesse, liveliness, and their unmistakable Provencal style.
Red Wines of Provence
Mourvèdre, Grenache, Syrah, and even Cabernet Sauvignon can be found in the red blends of Provence. These wines are typically fruit-driven, with lively acidity and an elegant ripe tannic structure. Many of these wines can be laid down and will continue to gain complexity with age. Excellent for food pairings, these wines offer pleasant surprises!
White Wines of Provence
Provence's white wines are characterised by their freshness, vivacity, supple texture, and above all their rich aromatic expression. Tropical and white fruits, white flowers, citrus… these wines offer a round texture and a harmonious acidity! The sunshine of the region shines in the expression of these fabulous aromatic grapes: Vermentino (known locally as Rolle), Ugni Blanc, Bourboulenc, Clairette, Sauvignon Blanc...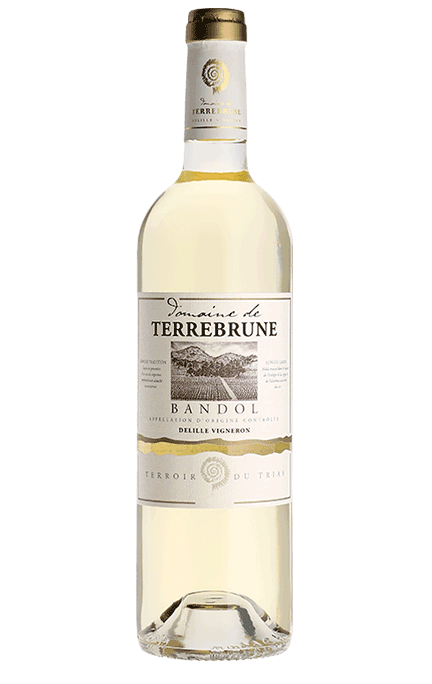 Domaine de Terrebrune 2019

White



Add to my cart