Krug 2006
« Capricious Indulgence »
Discover  Krug 2006
THIS CHAMPAGNE TELLS THE TALE OF ELEGANCE AND ROUNDNESS, NICKNAMED "CAPRICIOUS INDULGENCE" BY THE HOUSE

This bottle has rested in Krug's cellars for at least 12 months and received its cork in winter 2017-2018. Composed of a selection of the year's most expressive wines, Krug 2006 conveys the true essence of its vintage.

" Composed of a selection of wines representative of the vintage, Krug 2006 tells a fascinating story of a year full of contrasts, which we have nicknamed Capricious Indulgence"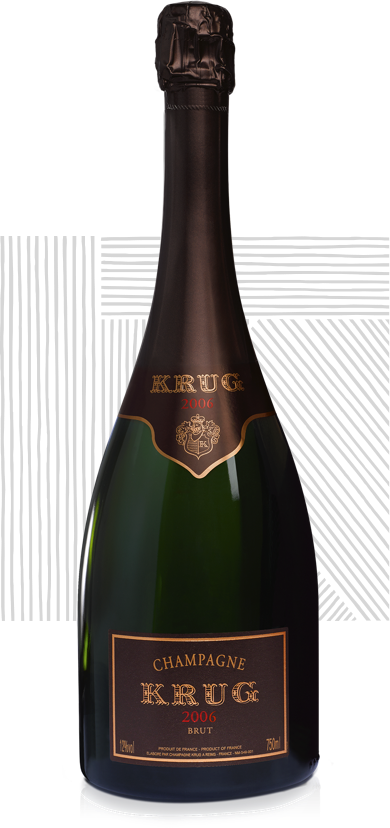 Krug  2006 combines indulgence with generosity, elegance and roundness, all  characteristics of a fine Champagne.

Cellar Master Eric Lebel selected the wines that best expressed the unique, silky roundness of the vintage, along with a good structure and length.

By paying close attention to every vineyard's character, respecting the  individuality of each plot and its wine, he managed to identify the "melody" of the vintage. He brought it to life by creating a composition that is intense, generous and elegant melody.
Krug 2006
FOOD  & WINE PAIRING INSPIRATION: KRUG 2006
Krug 2006 is a delectable match for all cuisines, especially the most aromatic. Dishes witha bold character such as tajine with lemon confit, ratatouille, slow-roasted leg of lamb, vegetable tian, game, foie gras, flavourful fish or duck breast grilled over vine shoots, will be elevated to another level by Krug  2006.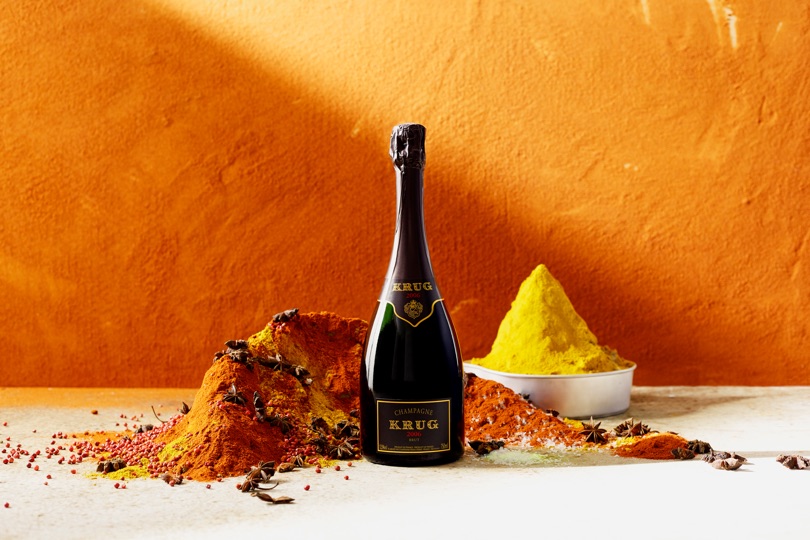 "Conceived as a tribute to the unique story of a specific year, every Krug Vintage is  different: it is the melody of a single year, captured by Krug."
See  all Krug Champagnes